Coco Sneakers & Shoes Giveaways - CocoShoes
Thursday, 21 July 2022

1

389

0
Everyone has a chance to win!
All you have to do is follow the instructions below!
[Reminder]:
Please read the giveaway rules carefully, it may decide whether you will be the lucky winner.
[Conditions for Gift]:
① Follow me Instagram:@cocoshoesjing_ @cocoshoesshop_ @cocoshoesnet and love this article.
② Comment on the picture serial number of your favorite sneaker and your shoe size. (one person once)
[Award]:
1. We will select 1 lucky winner from the comments to get free shoes.
2. The event will end at 12:00 noon (US time) on July 30, 2022.
3. After receiving the shoes, please share your feedback to Instagram and TikTok.
4. Winners announced on Instagram (@cocoshoesjing_) and tiktok (@cocoshoes.net)
Good luck. (。◝‿◜。) Welcome to my Instagram for the event !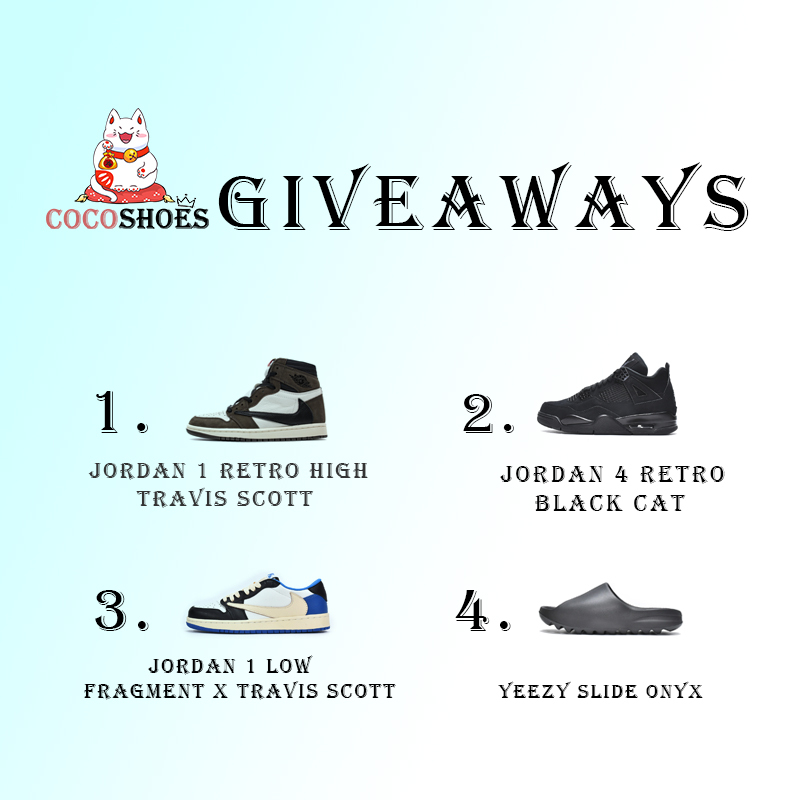 Your cart is currently empty.